If you're the kind of traveler who plans an entire vacation around the hotels of their choice, then you'll want to add Newcastle to your must-visit list. In early June, the city of New South Wales will host QT's latest site – a 104-room spot in Newcastle's revitalized East End, housed in a 113-year-old building, and boasting everything from views of the harbor at quite the impressive clock tower suite.
First, this must-have piece. Yes, when QT Newcastle opens on Thursday 9th June you can truly fall asleep inside the clock tower at the top of the heritage listed structure – and watch the clock mechanism tick as you take also a bath. This specific room has been fitted out by interior designer Nic Graham to give a nod to the building's history, so expect heritage touches alongside all the usual modern QT conveniences.
Graham's work on the hotel doesn't stop there. Here, each room is different — in its configuration, design or architecture — but the whole site is inspired by the city and the elements. That means references to Newcastle's coastline, views through floor-to-ceiling heritage windows at eye-catching landmarks, and just big nods to land, water and light in general.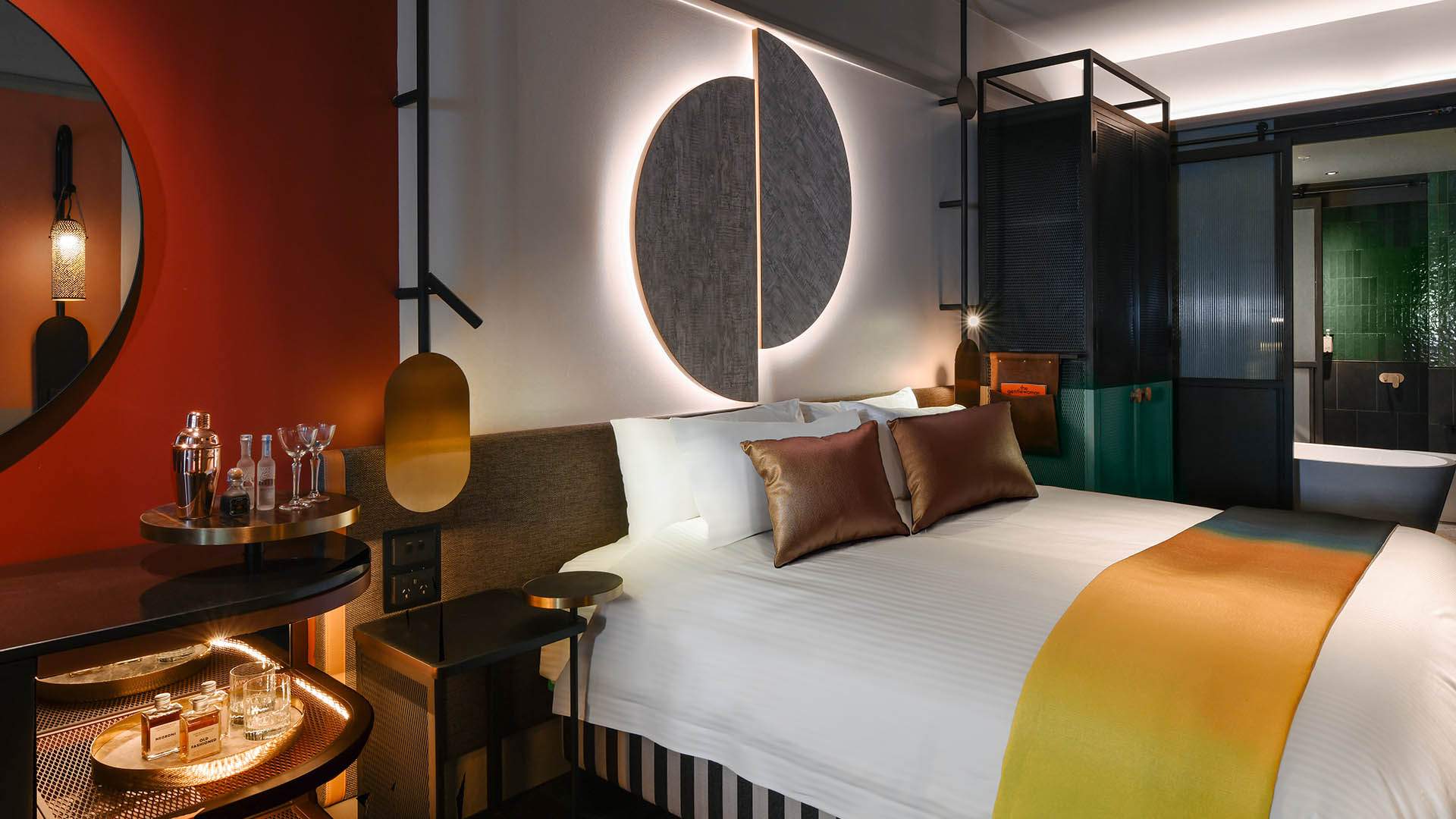 "We have reinvigorated an iconic heritage building, respecting and retaining the raw shell and adding contemporary life to it," says Graham. "It's a lovely reminder of the human spirit, that we all come from something. We've created a cocooning interior through blocks of color and juxtaposed textures, which evoke Newcastle's history."
Equally impressive: spy on these views from the rooftop bar, Rooftop at QT, which will also launch on June 9. It will in fact be the tallest open-air rooftop in Newcastle, and combines its uninterrupted views with an izakaya feel. While cocktails and local wines will be on the menu, the bar will also feature Newcastle's largest library of Japanese whiskey. So you can sip Harajuku Highballs and Tomasu Margaritas while eating salmon sashimi, yakitori chicken and miso eggplant robata skewers.
This range of dishes is the product of chef Massimo Speroni, who also oversees Jana, QT Newcastle's signature restaurant. It will also open on June 9. A bar and grill, it carves local with its ingredients, the hero steak – with the premium range sourced entirely from New South Wales – and has an open kitchen and dry-aged meat cabinet. On the drinks menu: oh-so-lots of wine, with Tyrell's the hotel's winery partner.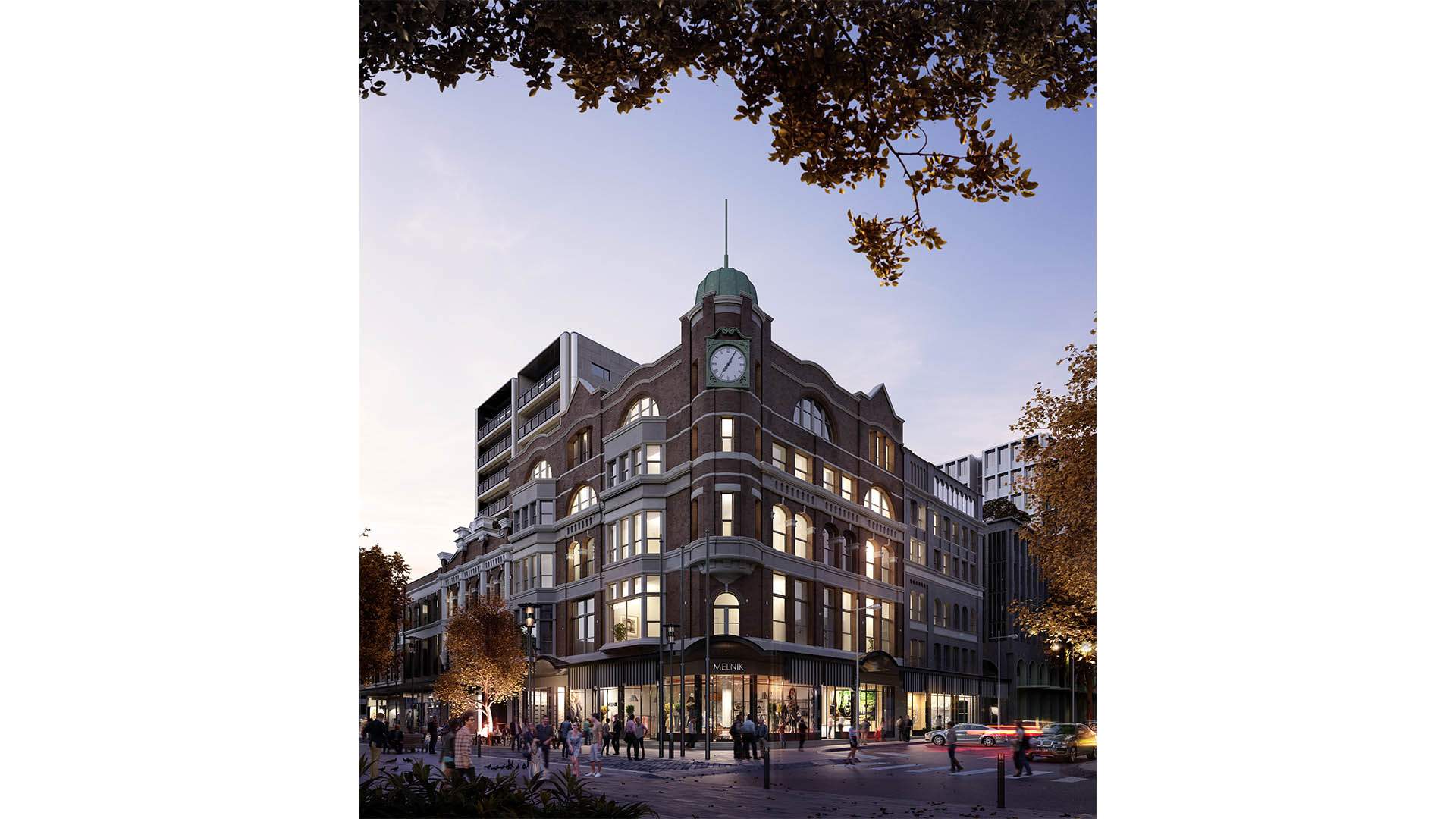 QT Newcastle joins the chain's growing range of hotels, which currently includes locations in Sydney, Melbourne, Perth, Canberra, Bondi, Falls Creek and the Gold Coast in Australia – and Auckland, Queenstown and Wellington in New Zealand . Also in preparation, scheduled for launch in 2023: QT Parramatta and QT Adelaide.
Find QT Newcastle at 185 Hunter Street, Newcastle, from Thursday 9 June. For more information or to make a reservation, visit the hotel's website.
Posted on May 26, 2022 by
Sarah Ward